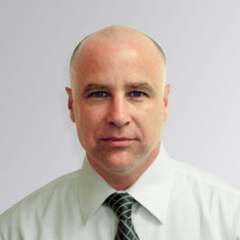 September 14, 2018 - Sun Plastech, Inc., manufacturer and distributor of Asaclean purging compounds, announced that Joseph T. Serell (photo) has been named its new President, effective September 1, 2018.
Mr. Serell succeeds Glenn Kornfeld, who had served as President since 2004. Kornfeld will assume new responsibilities at Asahi Kasei America.
Serell graduated Magna Cum Laude with a B.A. from Fairleigh Dickinson University before moving to Japan where he graduated Summa Cum Laude from Air College of Language in Niigata, Japan. When Serell joined SPI as National Sales Manager in 2004, he immersed himself in the product and quickly established himself as an expert in the field. For the past ten years, Serell had served as Vice President where he oversaw the Engineering, Marketing, and Sales departments. Additionally, he was instrumental in the acquisition of Novachem in 2015.
Joseph has authored numerous articles in industry publications and routinely hosts webinars on purging compounds. Additionally, he regularly conducts extensive sales and technical training for staff, distributors, and clients.
Asaclean™ is a leader in commercial purging compounds. Their product line features mechanical & chemical grades that are engineered to address the clients' specific process and resins. Asaclean™ purges are used in injection molding, extrusion, profile & sheet, blow-molding, and blown-film applications. The manufacturers claim that Asaclean™ benefits include: faster changeovers/reduced downtime, effective removal of color/carbon contamination, reduced screw-pulls, lower scrap/reject rate, increased productivity and greater cost savings. Manufactured and distributed by Sun Plastech, Inc., Asaclean™ products are backed by the technology and resources of the parent organization, Asahi Kasei Corporation.
Asahi Kasei is Japan's leading chemical manufacturer with businesses in the chemicals & fibers, homes & construction materials, electronics, and healthcare sectors. With more than 29,000 employees around the world, the Asahi Kasei Group serves customers in more than 100 countries).
Source: Sun Plastech