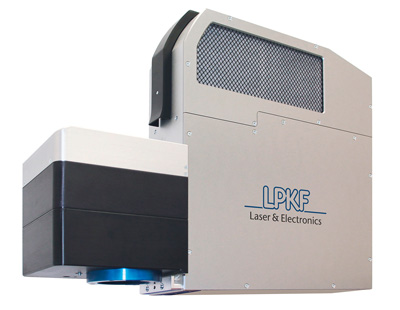 LPKF has developed a powerful processing unit PU-W for the latest generation of laser welding machines - the heart of the systems. According to LPKF, with the new PU-W, the machines will be even more flexible in their use and more powerful - and will open up an even higher level of efficiency.
The LPKF Processing Unit Welding has a calibrated laser spot diameter which is continuously adjustable between 2.2 and 4 mm. The laser beam profile developed in-house ensures a homogenous energy distribution in the laser spot. According to LPKF, this results in shorter cycle times at the same power rate; the larger process window facilitates project setup and benefits the quality of the welding result. The fact that the optics unit does not have to be modified for new projects increases machine utilization and further improves efficiency, the manufacturer claims.
The company says that the fully digital scanner of the PU-W works precisely with only minimal drift. By calibrating the scanning field, an adaptive transfer of welding contours between different systems worldwide is now easily possible, LPKF assures. Hardware and software are matched to each other and make machine use easier for the application engineer. CAD data is imported directly; process parameters and contour adjustments can be set up quickly and easily, LPKF claims.
The company's laser specialists have also worked on other important details of the machine. For example, infrared illumination ensures a visible welding area even with colored overlays. By pyrometry, process monitoring is also possible.

Source: LPKF