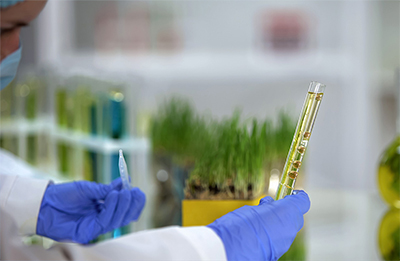 Oxiteno will receive Braskem's certified raw material for the production of new sustainable solutions, providing a breakthrough in the Brazilian chemical industry.
November, 7, 2023 - Brazilian petrochemical companies Braskem and Indorama Ventures IOD - Oxiteno have announced a partnership for the supply of bio-attributed ethylene from renewable sources.
Bio-attributed ethylene, certified by ISCC (International Sustainability and Carbon Certification), will be used by Oxiteno to create new sustainable solutions.
This raw material is the first bio-attributed chemical product produced by Braskem from the certified mass balance approach. The concept co-processes traditional carbon sources with recycled or renewable components to develop chemical solutions with a sustainability attribute, maintaining properties and quality compared to conventional solutions. Furthermore, it contributes to reducing the use of fossil raw materials and greenhouse gas emissions.
"Braskem and Oxiteno have aligned sustainability initiatives and this partnership is of great importance for the growth strategy of both, being one more step for the industry towards a sustainable future. The initiative should define new paths for sustainability in our petrochemical sector", Marlisa Reche explains, Chemicals - Olefins and Aromatics Business Director at Braskem.
"There is a significant connection between our innovation strategy and our sustainability objectives. This initiative aligns with our main guidelines of decarbonization and promoting eco-efficiency in our operations. This partnership further underscores our company's mission to 'Reimagine Chemistry Together to Create a Better World,' enabling us to develop innovative and sustainable products while ensuring our organization is prepared for the future", explains Andrea Campos Soares, Sr VP Business, Marketing & Innovation at Oxiteno.
Braskem offers a comprehensive portfolio of plastic resins and chemical products for diverse industries, such as food packaging, construction, manufacturing, automotive, agribusiness, health, and hygiene, and more. With 9,000 employees and 40 industrial units in Brazil, the United States, Mexico, and Germany, Braskem exports its products to clients in over 70 countries.
Indorama Ventures Public Company Limited, listed in Thailand (Bloomberg ticker IVL.TB), is one of the world's leading petrochemical producers, with a global manufacturing footprint across Europe, Africa, Americas, and Asia Pacific. The Company's portfolio comprises Combined PET, Integrated Oxides and Derivatives, and Fibers. Indorama Ventures products serve major FMCG and automotive sectors, i.e., beverages, hygiene, personal care, tire and safety segments. Indorama Ventures has about 26,000 employees worldwide and revenue of US$18.7 billion in 2022. In 2022, Indorama Ventures completed the acquisition of Oxiteno, which is now part of the company's Integrated Oxides and Derivatives (IOD) division.
Source: Braskem