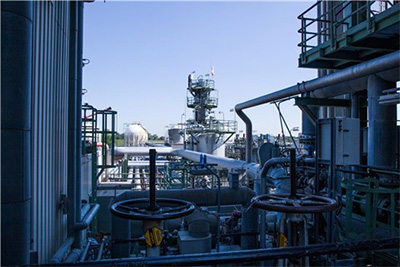 December 8, 2022 - Compact Membrane Systems , Inc. (CMS) and Braskem announced a joint development agreement to pilot CMS OptipermT carbon membrane technology for carbon capture on post-combustion flue gas.
The Pilot Project
Designed to capture at least 1 ton per day of carbon dioxide (>350 tons per year), this will be the first commercial demonstration of CMS' carbon capture technology. The unit will operate using a process boiler flue gas feed stream at a Braskem location. The process will validate economic viability and capture >90% of the CO2 from the feed using commercial-scale membranes. CMS has demonstrated the viability of the membrane technology at the lab scale. The demonstration will focus on validating the full low-cost, low-energy, easy-to-operate customer solution: operating window, system design, and control scheme. The pilot is scheduled to be deployed in 2024 after the selection of an engineering firm.
Why Carbon Capture
Braskem has committed to reducing emissions by 2030 and neutralizing emissions by 2050. While the industry is motivated to deploy technology, the majority of hard-to-electrify sources are not served by incumbent technology. Carbon capture technology reduces emissions of existing processes by at least 90% by filtering and concentrating CO2 at the source for later utilization or sequestration. To bridge the gap between the present and the future, point source capture must be deployed on all existing infrastructure to protect our planet while continuing to create the chemical and material building blocks that power today's world.
Carbon Capture at Scale
CMS says its OptipermT carbon capture process harnesses the power of facilitated transport to economically unlock carbon capture for hard-to-abate industrial point sources. The company claims OptipermT carbon membranes can operate at low pressure, at elevated temperatures, and in the presence of poisons, resulting in low cost-per-ton of CO2 captured. The membrane technology is modular and scalable, enabling economic capture for applications like blue hydrogen, steel, and cement. The membrane can be used as a stand-alone unit or in conjunction with existing technology to increase the capacity of installed systems, CMS says.
"We are thrilled to continue working with Braskem," notes CMS chief executive officer Erica Nemser. "The olefins project has really paved the way for our carbon capture technology. Braskem continues to be a leader in recognizing and deploying novel technology and is an exceptional partner. This is a big step forward for OptipermT carbon and for the clean energy transition."
Carbon neutral future
Utilizing emerging technology like point source carbon capture technology allows industries to directly reduce the carbon emission intensity of its products and meet near-term decarbonization targets. Large-scale implementation combined with permanent CO2 storage can unlock a carbon-neutral footprint for existing technologies.
"Braskem has prioritized sustainable development since its inception in 2002. By 2030, we seek to reduce scope 1 and 2 greenhouse gas emissions by 15%; and to achieve carbon neutrality by 2050. Innovation partnerships like this one with CMS are how we will reach these goals. We are excited to continue this journey with CMS to capture carbon emissions from our processes and make our facilities even more sustainable," said Gus Hutras Global Process Technology Director, Braskem.
Compact Membrane Systems (CMS) is located in Newport, Delaware. The company provides membrane solutions for separations, which can be used independently or in conjunction with existing infrastructure to recover and remonetize streams that would otherwise be undervalued or wasted in process industries including petrochemicals, biogas, refining, specialty chemical, and pharmaceuticals.
.Source: Braskem