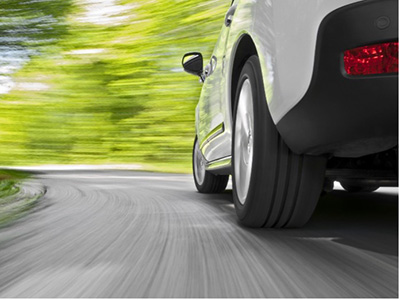 December, 8, 2022 – Asahi Kasei began the sale of Tufdene S-SBR (solution-polymerized styrene-butadiene rubber) and Asadene BR (butadiene rubber) made using the mass-balance method at Asahi Kasei Synthetic Rubber Singapore Pte. Ltd. and the Synthetic Rubber Plant of Asahi Kasei's Kawasaki Works. The sale is based on the ISCC PLUS certification for S-SBR and BR acquired by Asahi Kasei's Synthetic Rubber Division in October 2022.
Asahi Kasei claims its grades of S-SBR are optimal for eco-friendly tires regarding fuel efficiency and wear resistance characteristics. In order to further contribute to reduced CO2 emissions, Asahi Kasei will manufacture and sell S-SBR made using the mass-balance method with raw material derived from biomass and plastic waste along with other raw material. There is also growing demand for reduced environmental burden in various other applications, including requests to decarbonize. For these applications, Asahi Kasei will similarly manufacture and sell BR made using the mass-balance method. Asahi Kasei says it aims to be a sustainable partner for its customers through the manufacture and sale of these products, while reducing GHG emissions from manufacturing at each plant and contributing to reduced burden on the global environment.
The mass balance procedure is a method used worldwide to calculate the proportion of sustainable raw materials for individual products in a mix of sustainable and crude oil-derived raw materials.
In the context of climate change and decarbonization, the certification of raw materials that promote the replacement of fossil fuels with renewable products is becoming increasingly important. Companies in the chemical industry in particular are developing integrated production systems that have a positive impact on the greenhouse gas balance and the conservation of fossil resources. For example, ISCC (International Sustainability and Carbon Certification), an international certification system, offers solutions for the implementation and certification of waste and residual raw materials. With ISCC PLUS, the ISCC has expanded its established certification system to include food, animal feed, and technical and chemical applications. Worldwide, for example, the sustainable use of biomass and/or recyclates from packaging waste in the chemical industry as well as downstream industrial sectors (e.g. packaging industry) can be certified through this. ISCC PLUS continues to consider sustainability at all stages of the supply and production chains.
The Asahi Kasei Group was founded in 1922 with ammonia and cellulose fiber businesses. Nowadays it has more than 46,000 employees around the world in its three business sectors of Material, Homes, and Health Care. Its Materials sector, comprised of Environmental Solutions, Mobility & Industrial, and Life Innovation, includes a wide array of products from battery separators and biodegradable textiles to engineering plastics and sound solutions.
.Source: Asahi Kasei