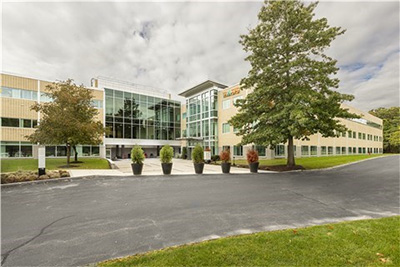 November 15, 2022 - Braskem announced the construction of a new Renewable Innovation Center located in Lexington, Massachusetts. Braskem's new 35,000-square-foot innovation center will focus on accelerating innovation in renewable chemicals and sustainable materials. Capabilities at the new center will expand Braskem's competencies in biotechnology, catalysis, process engineering, and open innovation. A particular focus will be given to early-stage science and engineering related to the conversion of biomass-based feedstocks, including sugars, cellulose, plant oils, and lignin, to sustainable chemicals and materials. This will enhance Braskem's resources focused on the discovery of technologies that will drive new growth-oriented offerings centered around Carbon Circularity. This new innovation center is the latest expansion of Braskem's global Innovation & Technology footprint.
Mark Nikolich, CEO of Braskem America, stated "Our new Renewable Innovation Center reflects Braskem's ongoing commitment to a Carbon-Neutral Circular Economy and having a positive impact on the environment. Braskem intends to invest around $20 million to build our Renewable Innovation Center and will continue to invest in developing and retaining a world-class, Boston metro area-based innovation team to create proprietary intellectual property in the areas of sustainable chemicals and materials, all of which will be critical to the future success of Braskem's global business."
"The Town of Lexington is a leader in adopting Carbon-Neutral sustainable policies and is committed to driving down its greenhouse gas emissions to meet its climate action goals. Braskem's new Renewable Innovation Center's commitment to a Carbon-Neutral Circular Economy aligns with Lexington's goals and commitment to attracting businesses and development that demonstrate sustainable innovation. This facility will be a great addition to Greater Boston's life sciences ecosystem," shared Sandhya Iyer, Economic Development Director, Town of Lexington.
Today's announcement builds upon Braskem's current Boston-based research team led by Daniel MacEachran, Global Head of Biotechnology, who is leading the new Renewable Innovation Center build-out and professional team expansion. With the initial design and construction phase currently underway, Braskem expects the project to be completed in the second half of 2023, following the completion of final validation and commissioning. The new center is strategically based in Boston's world-class metro area biotechnology and innovation ecosystem, located within a one-hour drive of more than 60 universities and colleges. Work in the new Lexington center will complement Braskem's global R&D work currently being conducted in Campinas and Triunfo, Brazil as well as in Pittsburgh, Pa.
"Braskem is already a worldwide leader in renewable polymers and chemicals and this major new investment in a U.S. built-for-purpose, renewable innovation center further solidifies our position", said Daniel MacEachran. "the early-stage innovations we are exploring today are what will make a more sustainable tomorrow possible", adds MacEachran.
Source: Braskem