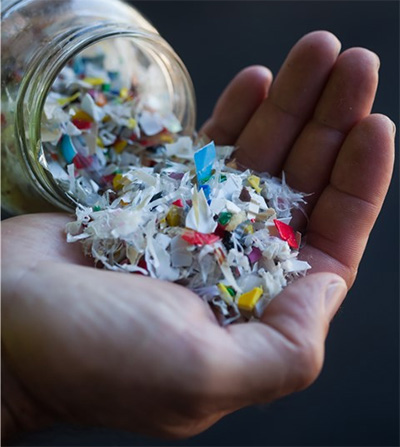 November, 9, 2022 - During K 2022, Braskem emphasized the expansion of production of its I'm green biopolymers - biobased plastics made from sugarcane. To date, around 200,000 tons of biopolymers per year are produced in Brazil and will expand to 260,000 tons. By 2030, this amount is expected to increase to one million tons.
I'm Green Brand exclusive to Biopolymers
After the launch of Braskem's Wenew brand for recycling and other circular solutions, the I'm green brand is fully dedicated to Braskem biopolymer solutions made from sustainably sourced bioethanol.
Investments in Capacity Expansion and Numerous Colaborations
Braskem is investing aproximately $60 million in expanding its I'm green biopolymer production capacities by 30%. The company is also assessing the possibility of building a new I'm green biopolymer factory in Thailand. The partner in this ambitious project is SCG Chemicals, a leading chemical company in the South-East Asian country. The partners are currently working together on studies about the feasibility and optimal location of such a production facility. A memorandum of understanding (MOU) on the subject was already in 2021. This cooperation on its own can help to double the existing capacity for " I'm green " products.
In addition, there are other collaborations in several areas - such as the one with Lummus Technology for the licensing of biopolymer technologies, which in turn can lead to increased development of new bio-based materials. Lummus is one of the leading licensors of ethylene manufacturing processes and now has added the ethanol dehydration to ethylene process to its portfolio. This sustainable solution has the potential to significantly contribute to the transition to a carbon-neutral circular economy.
Another bold step from Braskem towards a low carbon circular economy is the joint venture with the Japanese supplier Sojitz to produce bioMEG (monoethylene glycol) for PET and bioMPG (monopropylene glycol) for a range of applications, including cosmetics .
Offsetting emissions from Product Transportation
Scope 3 (indirect) emissions are one of the most challenging issues to tackle in the industry regarding climate protection. Specifically for emissions related to transportation and distribution, the task is even more complex, as there are no current scalable technologies or short-term "carbon neutral" fuel alternatives widely available that can eliminate the impact on climate.
Therefore, to address these challenges and provide sustainable solutions to partners in the supply chain, Braskem began to discuss with its customers and suppliers the compensation of scope 3 greenhouse gas emissions (categories 4 and 9) with the acquisition of carbon credits from high quality projects certified in the international voluntary market. To this purpose, Braskem implemented a Carbon Trading Desk in early 2022, which will support commercial teams globally by offering solutions to offset emissions in the transportation of products to customers.
"As a pioneer in the use of sustainable resources, Braskem has one goal above all: to show that transformation is possible. It's not for nothing that we were ranked 'Best Company in the Circular Economy' by BloombergNEF*. I'm green is more than a competitive differentiation tool: the brand - like all Braskem's other sustainability initiatives - stands for a transformation in order to manufacture responsible products for society," explains Marco Jansen, Business Director of Biopolymers and Sustainability EMEA.
Source: Braskem