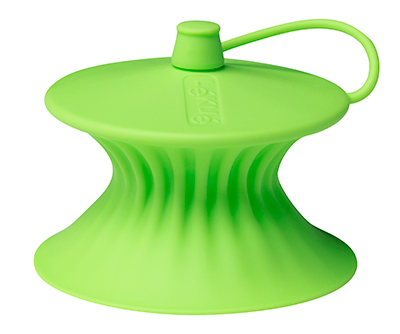 November, 08, 2022 - Munich-based chemical group Wacker presented innovative and sustainable silicone solutions for plastics processors and their customers at the 22nd International Trade Fair for Plastics and Rubber. The product innovations, which were exhibited from October 19 to 26 in Düsseldorf, included silicone rubber compounds that are produced with the aid of non-fossil methanol and thus contribute to conserving fossil resources. A further spotlight was on self-adhesive liquid silicone rubber grades for polycarbonate multicomponent parts and novel silicone resins for the manufacture of molded parts that remain stable at high temperatures in electrical applications. Plus, there was a focus on sustainable solutions for electromobility, with numerous application examples being featured, including cable insulation made of silicone rubber, thermally conductive gap fillers, and novel fire-safety concepts for electric-vehicle batteries. Silicone additives and polymer binders for the processing and enhancement of biopolymers completed Wacker's tradeshow offering this year.
Sporting the motto "Thinking Beyond", Wacker's booth once again showcased numerous product innovations from the Wacker Silicones and Wacker Polymers business divisions: biomethanol-based silicone rubber grades; self-adhesive silicones for hard/soft combinations made of polycarbonate; silicone resins for the manufacture of molded parts that remain stable at high temperatures; and silicone-based additives for polyethylene molding compounds. Also celebrating their premiere this year were new additive masterbatches made of vinyl acetate-based polymer resins for modifying biodegradable polyesters, and polymer binders produced using a climate-friendly method that conserves resources with the aid of renewable acetic acid.
Sustainability and circular economy were among the core topics covered by Wacker at the tradeshow. In both areas, the Group's silicone products and polymer binders are contributing to the development of innovative and sustainable technologies. For example, thanks to its heat resistance and its electrical insulation properties, silicone rubber is essential for electromobility. Only silicones can deliver the high standards of performance needed for the insulation of high-voltage cables, enhanced fire-safety concepts in electric-vehicle batteries, and heat-conducting bonded joints.
Silicone additives and polymer binders, for their part, improve the processing of biopolymers and their material properties. "Whether wind power and photovoltaics, consumer electronics or electromobility: silicones are enablers that are irreplaceable in many key industries when it comes to the development of sustainable technologies," emphasizes Robert Gnann, President of Wacker SILICONES. "At the K 2022 plastics tradeshow, we demonstrated the innovation potential that our products can offer to the industry."
Since many processors now rely on silicone rubber to realize sophisticated applications, demand for the high-tech material is continuously rising. Wacker is investing more than €100 million in the expansion of existing production capacities over the coming years. These investments will particularly focus on high-value specialty silicone grades. "By globally expanding our solid and liquid silicone rubber production setup, we want to offer the best possible support to key sectors such as energy, automotive and medical, which depend on high-value materials like silicones," emphasizes Christian Gimber, head of Wacker's Engineering Silicones business unit.
While LSR customers are already benefiting from additional volumes – made available at Wacker's Burghausen site this year –, processors of high consistency silicone rubber (HCR) grades must have a little more patience. "While our competitors are gradually withdrawing from the manufacture of such silicone products, we have a clear goal: going forward, we want to become the leading supplier of HCR in terms of volume, too. This is one of the messages we brought to K 2022 ," says Gimber.
Overview of Wacker´s Tradeshow Innovations:
Elastosil eco – Resource-Efficient with Biomethanol
Elastosil eco silicone rubber grades are among the product innovations that Wacker showcased at K 2022. They are manufactured in a resource-efficient, certified process with the aid of methanol derived from plants rather than from fossil materials. Since plant-based methanol and its fossil counterpart are chemically inter-changeable, Elastosil and Elastosil eco products possess the same end properties, and the processing techniques involved are also identical.
In the future, Wacker will be offering its customers "eco" versions of eight of its silicone rubber grades – six hardness values of the non-postcure and tear-resistant liquid silicone rubber Elastosil LR 5040 (Elastosil eco LR 5040) and one hardness grade each of the peroxide-curing solid silicone rubber Elastosil R 401 (Elastosil eco R 401/40) and the addition-curing solid silicone Elastosil R plus 4020 (Elastosil eco R plus 4020/40). What is more, Silmix ready-to-use rubber blends will also be available on the basis of biomethanol upon request. At its tradeshow booth, Wacker presented live demonstrations of how a Silmix eco food-grade compound can be processed on an Engel injection molding machine (part in photo above; mold: NEXUS; part design: LÉKUÉ).
Vinnex eco – Polymer Additives Based on Renewable Raw Materials
At K 2022, Wacker presented another "eco" product line alongside Elastosil eco: Vinnex eco. This line relates to homopolymers, copolymers and terpolymers based on polyvinyl acetate. Thanks to their polarity, they are compatible with biopoly¬ester and are thus ideal for the modification of biodegradable polymers and starches. Wacker says that Vinnex additives simplify processing, improve the material properties of biopolyesters and act as compatibilizers.
The Vinnex eco product line is manufactured from renewable resources based on the mass balance approach. Both fossil and renewable raw materials are introduced at the beginning of the production cycle. The mass balance approach is then used to mathematically determine the percentage of solid resins made from renewable raw materials. Vinnex eco products possess the same chemical and physical properties as the standard products, but they have a lower carbon footprint. All Vinnex eco grades are audited in accordance with the REDcert2 certification scheme.
Elastosil LR 3078 – Self-Adhesive on Polycarbonate
The Elastosil LR 3078 product line made its debut at K 2022. According to Wacker, these self-adhesive liquid silicone rubber grades cure extremely rapidly and establish a firm bond with the thermoplastic polycarbonate. To this end, Wacker uses a newly developed and already patented self-adhesive technology that does not contain any bisphenol A structures. By eliminating this substance class, the company increases occupational safety and contributes to consumer protection.
According to Wacker, all grades of the new product line can be easily processed by two-component injection molding. The company says they do not contain any substances that could result in solid deposits forming in the mold during processing, ensuring that the injection molding machine runs without interruptions. Thanks to the fast curing of the new liquid silicone rubber grades, injection molding cycle times are very short, Wacker claims. In addition, articles with complicated geometric shapes can be produced with high precision without the need for secondary finishing. Elastosil LR 3078 thus opens the way for further miniaturization of polycarbonate-silicone hybrid parts and for completely new product designs.
Silicone Resin for Molded Parts that Remain Stable at High Temperatures
Industry is increasingly facing the challenging task of manufacturing mechanically durable plastic components that can withstand temperatures of over 200 °C for long periods. Wacker says it has developed a novel material solution to this problem. Thanks to the silicone resin binders Silres LR 700 and Powersil Resin 700 and the Powersil Resin 710 silicone molding material based on these binders, manufacturers can create insulation class R molded parts via compression molding, pressure gelation or even injection molding, the company claims. These kinds of components are extremely heat-resistant and can withstand temperatures of up to 220 °C for extended periods of time. The products are not subject to labeling requirements and thus present an advantageous alternative to high-temperature-resistant polymers like PTFE (polytetrafluoro-ethylene) and PEEK (polyether ether ketone).
Silres LR 700 and Powersil Resin 700, both solvent-free phenyl methyl silicone resin binders, are clear, low-viscosity liquids. In order to produce molded parts with good mechanical properties, the binders require suitable combinations of fillers. That's why Wacker has developed an initial, suitably optimized formulation as well: Powersil Resin 710. The company thus offers two product solutions for the manufacture of molded parts that are stable at high temperatures. Customers who prefer to work with their own fillers or filler blends can use Silres LR 700 or Powersil Resin 700 liquid binders, while the most suitable product for users who want to take advantage of ready-to-use solutions is Powersil Resin 710, which contains a blend of powdered and fibrous fillers.
Silicone-Based Additive Genioplast PE50S08 for Polyethylene Molding Compounds
Genioplast PE50S08 is a new additive masterbatch for polyethylene compounding. Wacker says this product makes it easier to manufacture ready-to-use polyethylene molding compounds and improves the surface properties of the resulting plastic products. The polyethylene masterbatch can be used for extruding films and for polyethylene recycling.
According to Wacker, the product's silicone active ingredient improves filler distribution in filled formulations and the flow properties of the polymer melt, which increases extruder throughput. It also reduces the energy needed for compounding, the company claims. Where mixtures of different polyethylene grades are compounded – as is the case in the processing of recycled poly-ethylene – Genioplast PE50S08 ensures uniform mixing without any major torque or temperature fluctuations, the Münich-based manufacturer says. Polyethylene recycling is consequently one of the new additive's key application areas.
Polymers: Additive Masterbatches for Modifying Biopolyesters
Likewise celebrating their premiere at K 2022 were new additive masterbatches for modifying biodegradable polyesters. These products are pelletized polymer blends consisting of vinyl acetate-based polymer resins and polylactic acid. Available under the names Vinnex LA 2540, Vinnex LA 2640 and Vinnex LA 8040, these blends have the same effect as pure vinyl acetate-based resins, but are easier to handle and therefore particularly easy to process, Wacker says.
The masterbatch carrier is a polylactic acid produced from renewable raw materials. The actual active components are vinyl acetate-based polymer resins. The ready-to-process additive masterbatches have an active ingredient content of 40 percent, while the polylactic acid content is 60 percent. The grain size is around three millimeters. This allows the dry blend to be readily dosed.
According to the company, the new additive masterbatches are compatible with all biodegradable polyesters. Unlike non-compounded vinyl acetate-based polymer resins, the new grades can generally be transported and stored without cooling, even in ambient temperatures typical in summer. Temperatures up to 30 degrees Celsius do not cause clumping.
Biopolymers – Efficient Vinnex and Genioplast Pellet Additive Combination
Additives can significantly enhance both the processing of biodegradable polyesters and their material properties. A combination of two well-known additive systems promises even better results: Vinnex and Genioplast Pellet produce stronger effects when blended into a polyester formulation together than when used as separate additives, Wacker claims.
The company presented the benefits of this additive combination at the K 2022 plastics tradeshow. According to Wacker, both the processing and the material properties of biodegradable polyesters improve when the two additives are used together. Such a combination proves especially advantageous in the production of blown film. Here, Vinnex enhances melt flow and strength, while Genioplast Pellet increases the pull-off and winding speed by lowering surface friction.
Both additive systems can help unlock further applications for biopolyesters, Wacker says. The combination greatly mitigates those processing and performance disadvantages – relative to conventional thermoplastics – which have limited the use of biopolyesters to date. When added in the usual amounts and depending on the individual system, Vinnex and Genioplast additives do not hamper the degradability of polybutylene succinate, polylactic acid or thermoplastic starch and combinations of these biodegradable polymers, Wacker claims.
Source: Wacker