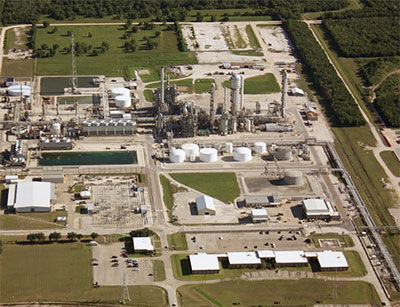 Ineos Styrolution America marks advancements towards a circular economy with ISCC Plus certification, a mass balance approach for advanced recycled materials
June, 5, 2023 - Ineos Styrolution America LLC, today announce they received ISCC Plus certification from ISCC (International Sustainability & Carbon Certification) for its manufacturing sites in (Decatur) Alabama, and (Bayport) Texas.
The certifications announced today mark a total of five Ineos Styrolution manufacturing sites in the Americas region to receive the ISCC Plus Certification. The company first announced ISCC Plus Certification for its sites in (Channahon) Illinois, (Texas City) Texas, and (Altamira) Mexico in December 2021. These latest certifications in (Decatur) Alabama, and (Bayport) Texas represent an important milestone in the company's commitment to a circular economy for plastics.
The certification supports the use of advanced recycling technology and bio-attributed feedstocks to produce recycled polystyrene and other styrenic products. Recycled or bio-attributed products certified by the ISCC PLUS standard use a mass balance approach to track the amount of sustainability characteristics of circular and/or bio-attributed content within materials. This approach provides companies, brand owners and consumers with the assurance that high sustainability requirements are met when they see ISCC PLUS certified materials.
Cassie Bradley, Ineos Styrolution, sustainability commercial manager, Americas says, "Expanding the sites within our ISCC PLUS certification will allow us to offer even more sustainable solutions to our customers. This advancement reflects the ongoing expansion of styrenics sustainable solutions and paves the way for revolutionary advanced recycling technologies which allow for a truly circular economy for polystyrene products."
ISCC is an independent multi-stakeholder organization providing a globally applicable certification system for the sustainability of raw materials and products. Developed to meet the high demands regarding the implementation of environmentally, socially, and economically sustainable production, this certification validates Ineos Styrolution has met the objectives of ISCC Plus and enables the further development of styrenics products derived from recycled plastics produced by Ineos Styrolution America.
Ricardo Cuetos, Ineos Styrolution vice president sales management, Americas, says, "Ineos Styrolution is focused on bringing truly viable, long-term, sustainable solutions to the market. We want to ensure that plastic waste once destined for a landfill can be recycled back into its raw material for infinite use. Thus, making closed-loop products a reality."
Ineos Styrolution is a styrenics supplier, with a portfolio of styrene monomer, polystyrene, ABS Standard and styrenic specialty products. Ineos Styrolution applications can be found in many everyday products across multiple industries: including automotive, electronics, household, construction, healthcare, packaging, and toys/sports. Operating 16 production sites in nine countries, the company is a wholly owned subsidiary of Ineos Group Limited and employs approximately 3,100 people. Sales were 6.6 billion euros in 2022.
Source: Ineos Styrolution