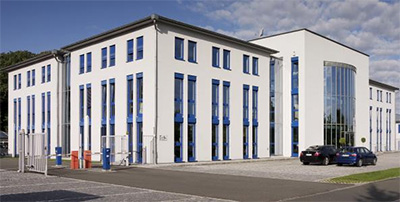 Initial interest from producers of hygienic consumer items
Food contact compliant solution available as well
April, 28, 2023 –. Ineos Styrolution has announced that a range of styrenics based polymers are an effective and sustainable alternative for ceramics, compared to traditional resin-based applications. According to the company, the styrenics based approach allows for recycling and there is no loss of the distinctive appearance of ceramics. In addition, energy consumption during production is significantly lower using a styrenics based solution than firing ceramics.
Together with partner Microfol Compounding, Ineos Styrolution has been evaluating a range of polystyrene and SBC (styrene butadiene copolymer) based solutions to act as a substitute for ceramics. Ineos Styrolution claims the results have been very compelling, delivering excellent properties for appearance, feel and weight. According to the company, the results were so convincing that producers of hygienic consumer items, such as bath tubs, sinks or soap dishes, have signaled early interest in reviewing the data and application prototypes.
The SBC material used in this project is Ineos Styrolution's Styroflex, a copolymer with the properties of a thermoplastic elastomer (S-TPE), suitable for extrusion (including both blown and cast film) and injection molding. In particular, Styroflex contributes significantly to an increased impact strength of the new material. The current announcement comes only weeks after Styroflex has proven to be a superior cost-effective binder for bio based products like cork, Ineos Styrolution claims.
Combining the new compounding solution with NAS, a stiff, amorphous styrene methyl methacrylate (SMMA) copolymer also results in a food contact compliant solution.
Peter Hofmann, Managing Director, Microfol Compounding, says: "At Microfol, we love finding innovative solutions to challenges in plastics. We are excited to be part of a development that may change how we work with ceramics, a material that is around for almost 30,000 years."
Stefan Meier, Business Development Manager at Ineos Styrolution, comments: "The versatility of styrenics continues to amaze us. The material – we also refer to "Ceramic White" – is a viable alternative for many uses and its recyclability always comes as a very much appreciated bonus on top."
Ineos Styrolution is a leading styrenics supplier, with a portfolio of styrene monomer, polystyrene, ABS Standard and styrenic specialty products. Ineos Styrolution applications can be found in many everyday products across multiple industries: including automotive, electronics, household, construction, healthcare, packaging, and toys/sports. Operating 16 production sites in nine countries, the company is a wholly owned subsidiary of Ineos Group Limited and employs approximately 3,100 people. Sales were 6.6 billion euros in 2022.
Microfol Compounding GmbH was established in 1996 and develops and produces customised compounds and additive batches. Microfol Compounding GmbH works with all thermoplastic polymers using individual fillers, additives and active ingredients serving variant customer applications in different industries like cable, automotive, food packaging, hygienic, construction etc. Microfol Compounding GmbH is located in Lichtenfels/Germany selling compounds worldwide.
Source: Ineos Styrolution