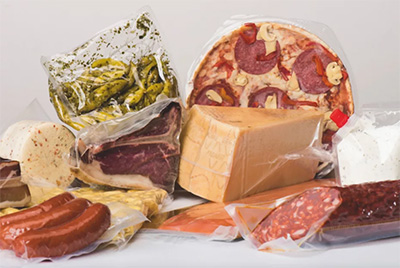 September, 1, 2022 - The "Stiftung Zentrale Stelle Verpackungsregister" (Central Agency Packaging Register) has reclassified the recyclability of polyamides in the minimum standard for assessing the recyclability of packaging subject to system participation pursuant to Section 21 (3) VerpackG: Since September 1, coextruded polyethylene (PE)/polyamide (PA) film structures have been recognized as mechanically recyclable.
"We appreciate the decision of the Stiftung Zentrale Stelle Verpackungsregister," said Dr. Rolf-Egbert Grützner, Senior Manager Technical Support for Ultramid extrusion polyamides at BASF. ""It was time to correct the categorization of polyamide 6 and also the related PA6/6.6 co-polyamides and put them on a solid updated basis."
As early as June 2021, the independent testing and certification facility cyclos-HTP systematically examined and confirmed the recyclability of PE/PA multilayer films on behalf of BASF.
The use of coextruded PE/ PA film structures in multilayer films makes it possible to produce very thin films (downgauging), which significantly reduces the use of plastics and also the amount of waste. BASF will present more about the value-adding use of polyamides at the K plastics trade fair from October 19 to 26 in Düsseldorf.
The reclassification is visible through the change in Annex 3 (fraction "Film and LDPE (low-density polyethylene)") of the minimum standard for the assessment of recyclability of packaging subject to system participation pursuant to Section 21 (3) VerpackG.
Due to the currently very pronounced focus on the mechanical recycling of packaging waste from households and here on the so-called "monomaterials" desired by the recycling industry and politics, the advantages of polyamides for high-performance and flexible packaging are being pushed into the background. Certain criteria, such as the reduction of the used plastic due to lower material thicknesses ("downgauging"), the associated reduction in plastic waste volumes or the improved utilization of foodstuffs due to extended shelf life in barrier packaging with polyamide, are not adequately taken into account. Yet these criteria play an important role when it comes to supplying food to a continuously growing world population and reducing packaging waste and food wastage.
The currently realized update concerning compatibility of coextruded PE/PA multilayer films in the category "LDPE and films" of "Minimum standard for determining the recyclability of packaging subject to system participation pursuant to section 21 (3) VerpackG of ZSVR in Germany is a first and extremely important step to consider the advantages of PA containing packaging structures as well as the latest state-of-technology in terms of recyclability of Polyamides into legislation basics. Due to the fact that there are a lot of things to do, especially with focus to the still ongoing finalization of EU legislation, BASF says it will continue to work and argue for a serious categorization of Polyamides in flexible packaging structures.
BASF has around 111,000 employees. The company offers a portfolio comprising six segments: Chemicals, Materials, Industrial Solutions, Surface Technologies, Nutrition & Care and Agricultural Solutions. BASF generated sales of €78.6 billion in 2021.
Source: BASF