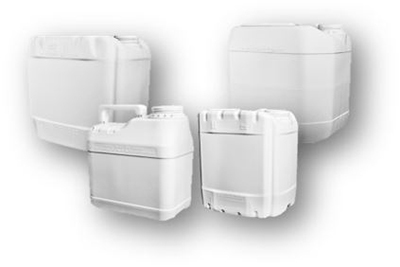 Braskem claims the new resin delivers rigidity, impact strength and resistance to environmental stress cracking
August, 11, 2021 - Braskem provides the market with a new product option that is part of the Rigeo family portfolio: HD1954M, a high-density polyethylene (HDPE). The company claims that the new resin delivers a combination of high rigidity, impact strength as well as resistance to Environmental Stress Cracking (ESCR), rendering packaging optimization and productivity gains.
"This launch meets the demands of the chemical and agrochemical markets, which traditionally are very demanding in terms of quality. Properties such as rigidity, resistance to impact and Environmental Stress Cracking are key features that deliver enhanced product safety for this segment", explains Leandro Fiorin, Application Engineering Leader at Braskem.
The HD1954M grade expands the portfolio of the Braskem Rigeo family, which was launched in 2017 and has so far consisted of the 4950HSM and HD1053M grades, which are all recyclable, Braskem says..
While Rigeo 4950HSM grade has adequate fluidity for the production of small volume packaging, Rigeo HD1954M can be used for the production of packaging up to 20 liters. Rigeo HD1053M on the other hand is an option for packaging volumes of up to 60 liters.
"Meeting industry demands is key, but not only that. Together with our clients, we strive to develop technically robust products aligned with the principles of Circular Economy", emphasizes Fiorin. "This way, Rigeo HD1954M is another solution aimed at meeting market requirements, leading to more sustainable and lighter packaging, without losing its properties".
Source : Braskem