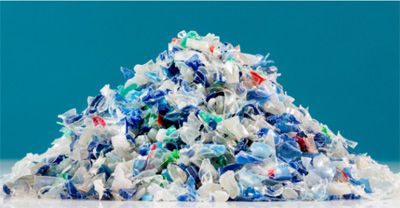 November, 04, 2020 - On October 29, 2020, Loop Industries, Inc. received notice from Coca-Cola Cross Enterprise Procurement Group of CEPG's intention to terminate the Master Terms and Conditions (MTC) Supply Agreement for Loop PET plastic, dated November 14, 2018, with such termination to be effective on December 14, 2020 .
The MTC was a multi-year agreement that enabled members of CEPG to enter into supply agreements with Lopp for the purchase of Loop PET plastic from the Company´s as yet unfinished joint venture facility, to be established in Spartanburg, South Carolina with Indorama Ventures PCL to incorporate Loop PET plastic into its product packaging. Pursuant to the MTC, Loop would have had an opportunity to provide and deliver certain quantities of Loop PET plastic to Customers under supply agreements which incorporated the terms of the MTC.
CEPG advised Loop that it is terminating the MTC because Loop did not satisfy its first production milestone from the joint venture facility by July 2020 as required by the MTC. CEPG indicated in the Notice that it is open and interested in exploring a new framework agreement with Loop for North America and/or Europe.
Loop previously expected the commissioning of the joint venture facility in the third quarter of 2021. However, as previously disclosed, Loop now expects delays in the commissioning of the joint venture facility, which has been affected by the Covid-19 pandemic and the continued border closures and quarantine requirements between Canada and the U.S. Loop intends to engage with CEPG regarding the joint venture facility when it has more clarity on the commisioning as well as for the planned Infinite Loop European project.
Source: Marketscreener.com