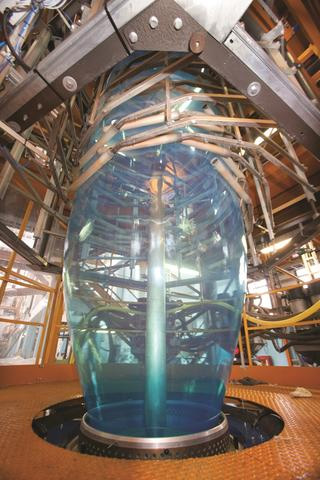 The transaction remains subject to prior information and consultation procedures with the employees and approval by the relevant regulatory authoritieshanges made in light of ongoing global health situation.
November 5, 2020 - Solvay and Composites One LLC, have entered an exclusive negotiation period for the acquisition of Solvay's Process Materials (PM) business by Composites One. The PM business provides a broad array of vacuum bagging materials including bagging films, breather fabrics, release films and fabrics, peel plies, sealant tapes plus valves and hoses. Additionally, the business is a leader in the manufacture of tailored consumable kits and hard and soft tooling.
"Solvay has significantly strengthened the Process Materials business over the last several years. The proposed transaction will deliver value for our shareholders and enable Solvay to continue focusing on our core composites technology portfolio. The Process Materials employees and customers will greatly benefit from this business being part of Composites One's established and recognized distribution infrastructure. Composites One's intent is to grow and invest in the business, fostering innovation, reliability and customer service and building on the excellent work our teammates have done so far." said Carmelo Lo Faro, President of Solvay Composite Materials Global Business Unit.
"As their distributor for over two years, we have worked closely with Solvay's knowledgeable leadership and team members and have seen their focus on serving customers - we know this business is an excellent addition to Composites One. Through their outstanding team, the Process Materials business provides us with a global connection to wind and aerospace customers," commented Steve Dehmlow, CEO of Composites One.
The completion of the transaction, expected early Q1, would remain subject to following social processes and approval by the relevant regulatory authorities.
Solvay's Global Business Unit Composite Materials is a global provider of technologically advanced light-weighting material solutions that enable our customers in the aerospace, automotive and other demanding industries to design, develop and efficiently manufacture high-quality, high-performance and complex composite structures. Composite Materials has the most extensive product portfolio, including prepregs, resin systems, adhesives and surfacing films, carbon fiber, textiles, tooling and vacuum bagging consumables, thanks to its leadership in advanced materials science, chemistry and application engineering. Solvay Composite Materials combines the former Cytec Aerospace Materials and Industrial Materials businesses.
Solvay is a science company whose technologies bring benefits to many aspects of daily life. With more than 24,100 employees in 64 countries, Solvay bonds people, ideas and elements to reinvent progress. The Group seeks to create sustainable shared value for all, notably through its Solvay One Planet plan crafted around three pillars: protecting the climate, preserving resources and fostering better life. The Group's innovative solutions contribute to safer, cleaner, and more sustainable products found in homes, food and consumer goods, planes, cars, batteries, smart devices, health care applications, water and air purification systems. Founded in 1863, Solvay today ranks among the world's top three companies for the vast majority of its activities and delivered net sales of €10.2 billion in 2019. Solvay is listed on Euronext Brussels (SOLB) and Paris and in the United States, where its shares (SOLVY) are traded through a Level I ADR program. Learn more at www.solvay.com.
Composites One is North America's leading distributor of composite materials serving customers from more than 44 locations. Composites One offers composites fabricators and molders thousands of products from more than 600 of the industry's top suppliers through a technical sales, technical support, and customer service force that is the most knowledgeable in the industry. The company offers a variety of value-added services that include closed mold technologies, process applications reviews, regulatory compliance assistance and unmatched technical support. Composites One is headquartered in Arlington Heights, IL. Find out more at www.compositesone.com.
Source: Solvay