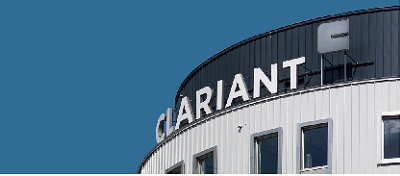 Divestment of Clariant's entire Masterbatches business to PolyOne

Total enterprise value of approx. USD 1.6 billion

Extraordinary cash distribution of CHF 3.00 per share proposed by Clariant's Board of Directors
Dec. 19, 2019 - PolyOne Corporation today announced that it has entered into an agreement with Clariant to purchase its global color and additive masterbatch business. In addition, PolyOne has entered into an agreement with Clariant Chemicals India Ltd. to purchase its color and additive masterbatch business.
In a statement released to the press, Clariant said the transaction values the Masterbatches business at USD 1,560 million, representing c. 12.2 times the last twelve months reported EBITDA (ending September 2019) on a cash and debt free basis. This amount is payable at closing, which is expected by Q3 2020.
The deal with PolyOne comprises two separate transactions. The global Masterbatches business is sold in a deal valued at USD 1,500 million, representing c. 12.1 times the last twelve months reported EBITDA (ending September 2019). Separately, the sale of Clariant's Masterbatches business in India has been approved by Clariant Chemicals (India) Limited's Board of Directors and is valued at INR 4,260 million or approx. USD 60 million, representing c. 17.3 times the last twelve months reported EBITDA (ending September 2019). Clariant Chemicals (India) Limited is listed on the stock exchanges in India with Clariant AG holding a 51% controlling stake.
The closing of both transactions is subject to customary closing conditions and regulatory approvals.
"This announcement is a significant milestone on our path to focussing on businesses with above-market growth, higher profitability and stronger cash generation. After the successful divestment of Healthcare Packaging in October 2019 the agreement to sell Masterbatches is an important step in delivering on our strategy defined in 2015 to concentrate on our three core Business Areas Care Chemicals, Catalysis and Natural Resources", said Hariolf Kottmann, Executive Chairman of Clariant. "As announced, we are confident that we will execute the remaining divestment of our Pigments business in 2020 in order to build the new, more focused and stronger Clariant by 2021," he added.
Clariant says that the proceeds from the intended divestments of its non-core businesses will be used to invest in innovations and technological applications within the core Business Areas, to strengthen Clariant's balance sheet and to return capital to shareholders.
As a consequence of the divestment of the Masterbatches business, as well as the anticipated divestment of the Pigments business by the end of 2020, Clariant's Board of Directors is proposing an extraordinary cash distribution of CHF 3.00 per share to the Clariant Annual General Meeting to be held on March 30, 2020. Subject to a positive vote of Clariant's shareholders, the extraordinary distribution of approx. CHF 1 billion will be paid out post the closing of the divestment of the Masterbatches business.
"This will be a truly transformational acquisition for both PolyOne and Clariant customers and employees around the world. Together, we will benefit from the combined ingenuity, passion and expertise of two global leaders in color design, additive technologies and sustainable solutions," said Robert M. Patterson, Chairman, President and Chief Executive Officer, PolyOne Corporation.
Clariant's color and additive masterbatch business, which had sales of $1.15 billion for the last twelve months, includes specialty technologies and solutions for high-growth global end markets, such as consumer, packaging, and healthcare. The Clariant business includes 46 manufacturing operations and technology centers in 29 countries and approximately 3,600 employees, who will join PolyOne's Color, Additives and Inks segment.
"Over the years, we have invested heavily in commercial resources and innovation, emphasizing higher-margin specialty business in less-cyclical end markets. With this acquisition and the recent divestiture of our Performance Products & Solutions (PP&S) segment, we now expect over 85% of pro forma adjusted EBITDA to be generated from specialty applications," said Mr. Patterson.
"The early synergies and EPS accretion certainly underpin the transaction and its initial value financially, but what I am most excited about is the additional upside from the innovation opportunities of our combined businesses," Mr. Patterson added. "Although we are several years into our specialty journey, we should all view this as a landmark acquisition, with our best days to come."
PolyOne hosted a conference call and webcast to review the transaction and discuss key investment highlights including:
Creation of a premier provider of sustainable solutions with over 85% of adjusted EBITDA from specialty formulations and approximately $4 billion in annual revenue.

Both businesses offer leading portfolios of materials and supporting services that are aligned with the megatrends of the future, including sustainable solutions for alternative energy, reduced material requirements for packaging, improved recyclability and light-weighting.

Combined geographic footprint will provide comprehensive, global availability of specialty materials and services for customers around the world.
PolyOne intends to finance this transaction through a combination of cash on hand, including capital generated from the recent divestiture of its PP&S segment, and proceeds from the issuance of senior unsecured notes and approximately $450 million of equity.
The acquisition of Clariant's color and additive masterbatch business has been approved by the Boards of Directors at the companies and is expected to close in the middle of 2020 as it is subject to the satisfaction or waiver of customary closing conditions, including the receipt of regulatory approvals in various global jurisdictions.
PolyOne Corporation, with 2018 revenues of $2.9 billion, is a premier provider of specialized polymer materials, services and solutions. The company provides solutions such as:
Barrier technologies that preserve the shelf-life and quality of food, beverages, medicine and other perishable goods

Light-weighting solutions that replace heavier traditional materials like metal, glass and wood, which can improve fuel efficiency in transportation

Technologies that minimize wastewater and improve the recyclability of materials and packaging across a spectrum of end uses.
Source: PolyOne / Clariant