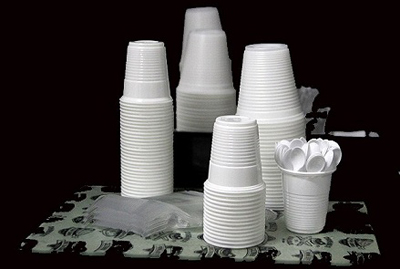 Initiative obliges commercial businesses in São Paulo City to use only alternative products such as biodegradables, compostables or reusables from 01/01/2021.
The mayor of São Paulo signed on January, 13, a law that bans the supply of disposable products made of plastics in commercial establishments in the city of São Paulo.
Mayor Bruno Covas said that the environmental commitment is an ethical commitment from this generation to future generations: "The law that banned plastics straws prepared the population on this matter and showed that it is feasible for similar laws to come into force. The signature of the current law comes with a change of patterns in order to prevent the explosion of greenhouse gases present in landfills ", highlighted Mayor Bruno Covas.
According to the text approved by the City Council on December 10, 2019, it becomes prohibited to supply cups, dishes, cutlery, drink shakers and disposable balloons sticks made of plastics material to customers of hotels, restaurants, bars and bakeries , among other commercial places.
The legislation also applies to children's party venues, night clubs, dancing halls, and cultural and sporting events of any kind. In children's party venues, safe alternatives should be offered, such as paper dishes and reusable plastics cups.
As a replacement to disposable plastics products, businesses may supply other products made with biodegradable, compostable and / or reusable materials with the same functions. According to the City Hall, the aim of the law is to encourage recycling and to foster the transition to a circular economy, whose business and economic development model is an alternative to the linear one (extract, produce and discard).
The law comes into force as of January 1, 2021. Penalties for those who do not follow the new rules range from a warning and subpoena for regularizing the activity (after the first notification) to a fine and the administrative closure of the business (after the sixth notice) .
Source: Municipality of São Paulo