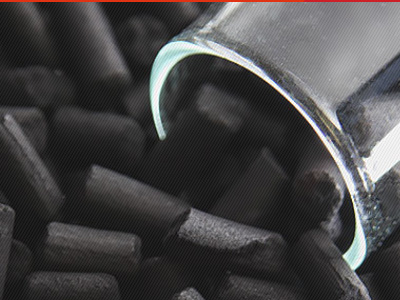 Cabot's application innovations address e-mobility, recyclability and sustainability
Cabot Corporation, a leading global specialty chemicals and performance materials company, will participate at the K2019 from October 16-23, 2019. During the show, Cabot will showcase its range of solutions aimed at meeting the needs of the automotive, consumer goods, food packaging and infrastructure industries.
"We look forward to engaging with current and future customers during the show and collaborating with them to solve the performance and sustainability challenges of tomorrow," said Aled Rees, President, Formulated Solutions. "As a global leader in black plastics, we continue to build on our long-term experience and industry expertise to develop new formulations to address key market needs and drive end-use product performance and innovation."
Cabot's solutions for the plastics industry include specialty carbon blacks, black masterbatches and conductive compounds and concentrates for a wide range of processing technologies, including advanced extrusion and molding methods.
Meeting challenges in e-mobility
With the growing importance of the electric vehicle market and digitaliization, Cabot is providing innovative solutions that address key challenges in the automotive industry such as electrically and thermally conductive plastics as well as new developments for engineering thermoplastics. During K-2019, Cabot will showcase innovations for conductive plastics including the latest new additive types such as carbon nanostructures, graphenes and conductive carbon blacks.
"With our ongoing innovation focus in the area of e-mobility, we are collaborating with our valued customers and industry partners to bring ideas into reality," said Rainer Bechtold, global director of strategy and marketing. "Our legacy experience and our extensive product range in Cabelec conductive compounds and concentrates and Vulcan conductive carbon black provides a platform to bring new solutions to the market".
The growing need for heat and thermal stability is driving demand for engineering thermoplastics. Building on its portfolio of Plasbak black masterbatches for engineering thermoplastics, Cabot will also highlight new formulations with lower impact on mechanical properties.
Cabot will also feature its offering of solutions for color and UV protection from its Black Pearls carbon black range.
New innovations for plastic packaging solutions
Cabot understands the strict quality standards required for food contact plastics applications. During K-2019, the Company will showcase its range of specialty carbons and black masterbatch solutions for rigid and flexible packaging. The manufacturer says that the solutions deliver high purity and color performance for use in applications requiring US FDA and EU food contact compliance. This range includes new formulations for PET and tailored concentrates based on recycled polymer material. Cabot will also present the latest innovations from its Cabelec conductive compounds and concentrates range, designed to support the need for electrical conductivity in packaging.
Circular economy, sustainability and recyclability
Increasingly, companies in the plastics industry are joining forces to improve the recyclability of plastics and promote a circular economy. Cabot says it is actively collaborating across the value chain to improve the sortability and increase the recyclability of black plastic.
At K-2019, Cabot will feature a new black masterbatch formulation range. According to the company, the new products have enhanced cover power to effectively overcolor mixed recycled polymeric material, as well as solutions to increase the lifespan of plastics products.
The growth in water management followed out of the globally increasing water scarcity is also demanding ongoing developments from plastics. Cabot will showcase a number of solutions to provide performance properties to plastics in water management applications such as drip irrigation pipes, pressure pipes and geosynthetics, including solutions from the Elftex carbon black range as well as related formulated solutions.
Cabot Corporation is a global specialty chemicals and performance materials company, headquartered in Boston, Massachusetts, USA. The company is a leading provider of rubber and specialty carbons, activated carbon, inkjet colorants, masterbatches and conductive compounds, fumed silica and aerogel.
Source: Cabot