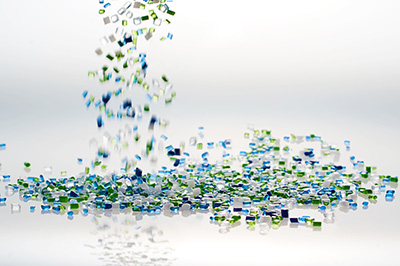 Lower carbon footprint
ISCC Plus certified mass balance approach
New drop-in solutions support companies to achieve sustainability goals
February, 27, 2023 - Ineos Styrolution has announced the introduction of its new Styrolux ECO and K-Resin ECO grades of sustainable polymers. The new grades contain bio-based renewable materials and are available across markets in the Americas now.
The company's new line of ECO products provides their customers with drop-in solutions to significantly lower their carbon footprint and pave the way for a more sustainable ecosystem, Ineos says.
Produced at Ineos Styrolution's site in Altamira, Mexico, Styrolux ECO and K-Resin ECO are based on a mass balance ISCC Plus certified approach. The materials have identical properties and the same high quality and performance as their fossil-based counterparts, Styrolux and K-Resin, thus enabling a direct replacement for customers seeking to reduce their carbon footprint and produce environmentally conscious products.
Styrolux ECO and K-Resin ECO are thermoplastic styrene-butadiene copolymers (SBC) transparent specialty materials made using renewable feedstock, and are suitable for a variety of products, such as food packaging, medical devices, durable household goods, and construction materials, the company says. Both products are available with a renewable content of 60%, leading to a substantial carbon footprint reduction when compared to fossil-based materials, Styrolux and K-Resin.
Ineos Styrolution America Business Director, Transparent Specialties, Bernardo Fernández, says, "We are pleased to offer our customers these sustainable material solutions. The new ECO grades are convenient drop-in solutions, offering customers a seamless fit with their existing equipment and processes."
Ineos Styrolution is a leading global styrenics supplier, with a focus on styrene monomer, polystyrene, ABS Standard and styrenic specialties. The company provides styrenic applications for many everyday products across a broad range of industries, including automotive, electronics, household, construction, healthcare, packaging and toys/sports/leisure. In 2021, sales were at 6 billion euros. Ineos Styrolution employs approximately 3,100 people and operates 16 production sites in nine countries.
Source: Ineos Styrolution