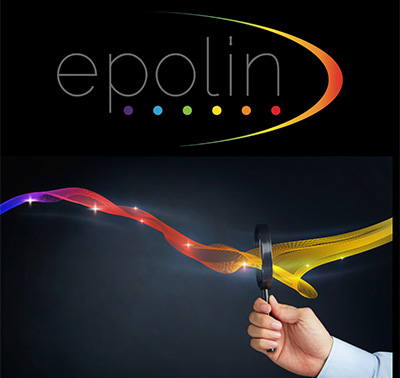 August, 5, 2021 - Epolin, a division of Chroma Color Corporation and a leader in the development and manufacture of near-infrared absorbing dyes and thermoplastic compounds, has announced the acquisition of Adam Gates & Company LLC.
Adam Gates & Company is a manufacturer of near-infrared (NIR) and laser absorbing dyes that provide absorbance and transmission properties.
"Customers of Adam Gates will benefit from an expanded product portfolio, additional supply forms, and Epolin's technical expertise" states Michael Crosby, President of Epolin. "The acquisition supports Epolin's global growth in evolving applications while diversifying our synthesis capabilities".
Chroma Color Corporation CEO Shruti Singhal states, "This acquisition is additive to Epolin's strong organic growth as a market leader in their segment. As they continue to operate as an independent subsidiary of Chroma Color Corporation, this action aligns with Chroma Color Corporation's strategy to grow and scale through acquisition."
For 30 years Epolin has been providing light management solutions across the UV, visible and infrared spectra. Epolin delivers dyes, dye blends and compounded polymeric materials to customers in more than 40 countries for applications ranging from laser, welding, and sporting eyewear to security inks, digital displays & filters, augmented reality, autonomous driving and night vision products.
Epolin provides ready to mold compounded pellet in a range of thermoplastic and thermoset polymeric materials including polycarbonate, acrylic, polyamide, cellulose propionate, polystyrene, PCV, COC and polyurethane for use in injection molding, film extrusion, liquid casting, laminating, pressure sensitive adhesives and solvent borne coating applications.
Chroma Color Corporation is a leading specialty color and additive concentrate supplier that serves a diverse range of markets, including packaging, healthcare, pharmaceutical, wire, cable, consumer products, and others. Chroma Color's strategy includes organic growth as well as inorganic growth, that includes eight acquisitions over the past three years. Chroma Color Corporation has been in the market for over 50 years. It is an Arsenal Capital Partners portfolio company.
Source & Photo: Chroma Color