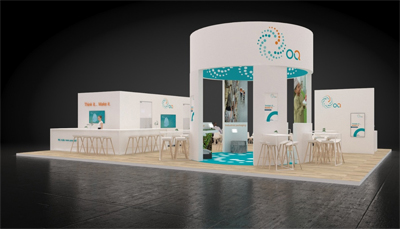 11, January, 2020 – OQ, the new brand regrouping Oman Oil and Orpic Group's nine business units, are debuting this January during Plastex 2020 at Hall 1, B10 in Cairo, Egypt with their expansive range of chemicals and polymer solutions.
"Enabling our partners to enhance the optical and mechanical performance of their end products, while minimizing their environmental impact, is at the heart of our objectives at OQ. The development of our Luban HP1151K resin grade is one of the solutions that help us reach this goal," says Talal Al Awfi, Chief Commercial Officer, OQ.
OQ says that its Luban HP1151K reduces haze in the thermoforming process and increases clarity and gloss. These are required properties to stand out in the hyper-competitive food packaging market — especially for products such as polypropylene (PP) containers, cups and trays.
Continuously expanding into new areas of the plastics industry, OQ is not only broadening its PP solutions and entering into the polyethylene (PE) space, but can now offer more integrated solutions to key industries including Oxo products, such as inks and plasticizers for the packaging and agricultural industries, respectively. This is made possible because OXEA is one of OQ's nine core assets, and is one of the leading companies for Oxo chemicals.
In addition, OQ will be showcasing its wide range of BOPP films, typically used for food packaging and confectionery goods and a variety of other films like Luban DFDA-7047 and Luban DFDC-7080 water bottle wrapper (blow film) at Plastex. According to OW, these films offer many advantages such as being free from stearates. Other applications include lamination film, agricultural film, stretch wrap film, FFS packaging films and more.
Luban says that its grades also provide superior strength and stability to fibers. These OQ grades are used in sectors such as carpeting, apparel, geo and agro textiles, as well as medical and hygiene applications.
"We are proud to be a strong innovation partner, who is making more possible for our customers in Egypt and the region in a variety of sectors ranging from food, consumer goods, housewares, electronics and industrial packaging," says Gilles Rochas, GM Performance Chemicals.
OQ's PP, PE and Oxo products are used in a variety of industries such as packaging, industrial applications, construction, compounding, agriculture, and healthcare.
Source: OQ
.
.
.