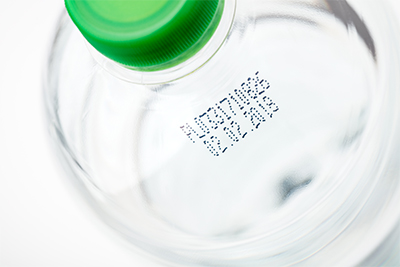 February, 27, 2023 - At the 2023 European Coatings Show, Wacker will be unveiling a new product from its Vinnol family of solid resins: Vinnol L-6868 binder is suitable for solvent-borne coatings, printing inks, high-solids, and UV-curing systems, the company says. It can also be used to formulate wood, paper, and film coatings. According to Wacker, the new polymer resin has the lowest viscosity within the Vinnol family and is compatible with a wide range of UV monomers and reactive diluents. The manufacturer claims that the product's most notable characteristic is its very good solubility in all kinds of solvents. The European Coatings Show will be held in Nuremberg, Germany, from March 28 to 30, 2023.
The binder is the film-forming component of any printing ink or coating. It encloses the pigment particles, bonds them together and to the substrate. Through its Vinnol portfolio of products, Wacker already offers a range of polymer resins that perform this very task in many application areas.
As innovative technologies and new processes emerge, the requirements of the printing inks and coatings industry keep changing. For this reason, the company works continuously on developing its Vinnol resins. Its latest development, the polymer resin Vinnol L 6868, represents an expansion to the product portfolio offered by Wacker, because it is an even better additive than the other polymer resins that are already available for UV-curing printing ink systems, the company claims.
Development of the product started with Vinnol H 40/43, an existing polymer resin grade. This is a copolymer of vinyl chloride and vinyl acetate that has no functional groups and is suitable for a wide range of solvents and UV monomers. Overall, Wacker says, it has the best solubility and, up to now, offered the lowest viscosity. However, several potential customers expressed a wish that its properties be improved even further.
To achieve this, Wacker experts modified its molecular composition. They minimized the copolymerized vinyl chloride content to 44 percent and maximized the vinyl acetate content to 56 percent. Wacker says the outcome is a decisive improvement in solubility that renders Vinnol L-6868 highly soluble in ketones as well as in esters, acrylic monomers, UV monomers and glycol esters. At the same time, the lowering of the vinyl chloride content, which provides toughness and hardness in the polymer as well as chemical resistance of the coating, improves the processing properties of formulations.
The combination of modified polymer composition and very low molecular weight has the effect of substantially lowering the viscosity of the polymer resin. According to Wacker, in a 20-% methyl ethyl ketone solution at 20 °C, the viscosity of Vinnol L-6868 is just 7 mPa*s. By comparison, the corresponding value for Vinnol H 40/43 is 25 mPa*s. Even so, the new binder can be used to formulate high-solids systems, i.e. those with high pigment and binder contents, Wacker says. Vinnol L-6868 is also suitable for reactive curing systems.
According to the resin manufacturer, Vinnol L-6868 represents the optimal solution for formulators addressing challenges relating to flow, intercoat adhesion, and flexibility in UV-curing systems because of its very low molecular weight. Applications for the new binder include printing inks, plastic coatings, wood coatings, paper and film coatings. Vinnol L-6868 can also be used to formulate coatings for food-contact packaging.
The Wacker Academy Forum at ECS 2023
Wacker will be presenting topical lecture series at ECS. Experts will be on hand every day at the Wacker Academy Forum to discuss the latest product and development trends in the construction, paints, coatings and sealants industries. The recurring theme of the talks will be issues of sustainability. Peter Gigler, head of Corporate Sustainability at Wacker, will be giving a talk entitled "Race to Zero," in which he will present the Group's current sustainability goals.
Source: Wacker