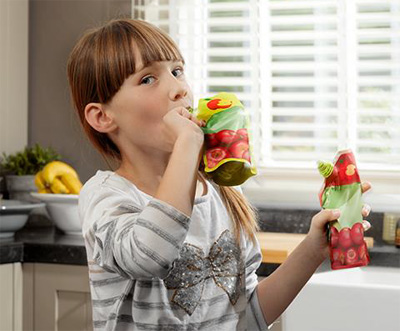 Highlighting packaging applications
Increasing recycled content in high-value applications
Presenting agricultural film solutions which are damage-resistant and use less material
January, 10, 2020 – ExxonMobil is demonstrating at its Plastex booth (C10) solutions for a range of applications including: packaging, agriculture, building & construction, and hygiene & personal care. Plastex 2020 is held in Cairo, Egypt, from Jan. 9 to 12.
"There is growing demand in the Middle East region for innovative packaging solutions that deliver extreme performance while doing more with less," said Adeline Duponchel, Polyethylene Regional Market Development Manager, ExxonMobil. "At Plastex, visitors will have the opportunity to see innovative solutions for a wide range of applications, discuss their challenges and discover the benefits of working together to develop innovative, differentiated solutions."
Key highlights of ExxonMobil's presence at Plastex include:
▪ Packaging applications made with Exceed XP, Exceed and Enable performance PE polymers including: full polyethylene (PE) stand-up pouches (SUP); heavy duty sacks made with multi-cycle recycled polyethylene (PE); collation shrink packaging; and, cast stretch and stretch hood packaging films
▪ Rethink Recycle with Vistamaxx performance polymers ― Vistamaxx polymers are propylene-based thermoplastic elastomers which are compatible with other polyolefinic materials. According to Exxon Mobil, it is a proven, cost-effective solution allowing increased recycled content utilization for high-value applications. The manufacturer claims that Vistamaxx polymers can improve properties, such as impact strength, of recycled content containing products by acting as a compatibilizer between PE and polypropylene (PP) in recycled content streams.
▪ Agricultural films. Exxon Mobil says that because the films are made with performance PE polymers, they are tougher and thinner than conventional films for longer service life and less material use.
"Besides Rethink Recycle, Vistamaxx performance polymers help create new possibilities in a wide variety of applications because they can enhance attributes such as toughness, cling, sealability, softness, clarity, dispersion, adhesion, elasticity and flexibility," said Gertrud Masure, Vistamaxx EMEAF Market Development Manager, ExxonMobil. "We look forward to interacting with visitors at Plastex and discussing how Vistamaxx can help bring innovation to their product developments."
Source: Exxon Mobil