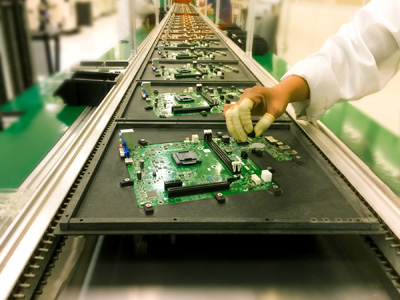 Jan. 28, 2020 – Orion Engineered Carbons today launched its new conductive Specialty Carbon Black Printex kappa 70 Beads, specifically geared for thermoplastics requiring conductivity and anti-static properties. Introduced in the Americas at Thermoplastic Concentrates 2020, universally conductive Printex kappa 70 Beads can be used in almost all conductive plastic compounding processes and end-use applications.
Orion says that its new product is suitable in polypropylene, polycarbonate and its alloys, a broad range of engineering polymers, polyolefins, styrenics, polyvinyl chloride, and other significant polymer types. According to the manufacturer, Printex kappa 70 Beads impart dispersion quality, compound melt flow, and mechanical strength. The company claims that this conductive black enables thermoplastic compounders to attain target conductivities at low carbon black concentrations, and allows converters to reach a balance of conductivity and mechanical properties for their applications.
"We see excellent opportunity in traditional electrostatic discharge (ESD) industrial safety and electronics applications," said Henry Brooks, Vice President, Sales & Marketing Americas.
Orion explains that its Printex kappa 70 Beads are ideally suited for plastic auto body parts that require conductivity to ensure trouble-free, electrostatic spray coating. The product is also suited for injection-molded parts such as fuel cannisters, electronics carrier boxes, electronics housings and heat-aging trays, and for extruded conductive pipes, profiles and packaging films, the company says.
"Looking ahead," Brooks added, "we believe conductive compounds will play important roles in electric and autonomous vehicle applications. Printex kappa 70 Beads offer good compound property retention and conductivity in engineering polymers that will inevitably be used in these transport markets."
At Thermoplastic Concentrates 2020 Orion also showcased its Printex zeta A Beads for pressure pipe and engineered polymers. Printex zeta A Beads are designed especially for use in PE 100 and PE 4710 pipe for gas and water distribution in the Americas, EMEA and the Asia Pacific region. Orion says that Printex zeta A Beads has high chemical purity, a very low sulfur level, and physical cleanliness which minimizes taste and odor effects. The company claims that low compound moisture absorption and microscopic dispersion performance ensure a smooth, defect-free pipe that meets potable water pipe standards.
In addition, Printex zeta A Beads provide UV protection for long-term stability, the manufacturer assures. This UV resistance, combined with dispersion attributes, make Printex zeta A Beads suitable for outdoor, engineered-polymer applications such as electrical and electronic housings, air conditioning and generator pads, and utility vehicles.
Thermoplastic Concentrates 2020 took place from January 28 to 30 in Coral Springs, Fla.
Orion is a worldwide supplier of Carbon Black. Orion group produces a broad range of Carbon Blacks that include Specialty Gas Blacks, Acetylene Blacks, Furnace Blacks, Lamp Blacks, Thermal Blacks and other Carbon Blacks that tint, colorize and enhance the performance of polymers, plastics, paints and coatings, inks and toners, textile fibers, adhesives and sealants, tires, and mechanical rubber goods such as automotive belts and hoses. Orion runs 14 global production sites. The group has approximately 1,450 employees worldwide.
Source: Orion