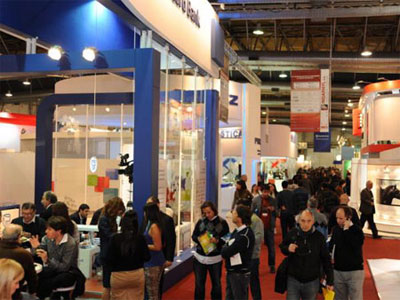 August, 19, 2020 – Argenplas' organizers released a communiqué last Wednesday (19/08) announcing that Argenplas has been postponed to 26-29 July 2021. Due to the Covid-19 pandemic, the fair had previously been rescheduled from last June to November, 24-27, 2020. The statement from CAIP and MBG & Events is below:
"Due to the situation resulting from Covid 19 pandemics and its impact on a global level, the Organizing Committee composed of MBG & Events and the Argentine Chamber of the Plastic Industry (CAIP) announced a new date for Argenplas International Fair, which is rescheduled to take place between 26 and 29 July 2021, at the Costa Salguero Center, in Buenos Aires (Argentina).
The decisions and regulations of the Government of Argentina and the Government of the City of Buenos Aires, which allow events and shows to be held with large concentrations of people in public or private spaces only after the start of Phase 6, scheduled for October / November of the current year, puts a limit to the success of an exhibition that brings together, every two years, all protagonists of the sector - local and international ones.
As a consequence, and considering that your effort, investment and joint work with us contribute to maximize the benefits of being present at the Fair, the organizers of Argenplás believe that the most reasonable and appropriate measure for the success of the Fair is to postpone it to July, 26-29, 2021.
With hope that the nature of this decision will be understood, we greet all Exhibitors, Sponsors and Visitors with our greatest distinction.
Gabriel Pascual
MBG & Events Events Director
Antonio Paolini
CAIP President "
Source: Argenplas