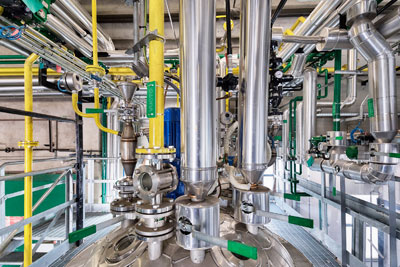 Presentation on advancements in Low Free (LF) isocyanate prepolymer design for reactive adhesive systems

Low Free prepolymers with < 0.1 wt.% free MDI allow to meet the increasingly strict regulatory requirements

New generation of prepolymers offer improved reactivity and functionality for higher technical performance
August 23, 2019 - Specialty chemicals company Lanxess will attend FEICA European Adhesive & Sealant Conference and Expo from September 11 to 13. At this year's event in Dubrovnik, Croatia, technical experts from Lanxess's Urethane Systems business will present the latest developments on Low Free (LF) isocyanate urethane systems for adhesives, sealants and one component foams (OCF). The company is a leading innovator in the development of low free (LF) isocyanate technology.
On the third day of the conference, September 13 at 09:30 a.m., Ronald M. Emanuel Jr., Senior Scientist, Global Research and Development, Adhesives at Lanxess, will speak about "Advancements in low free isocyanate monomer prepolymer design for reactive adhesive systems". The presentation will provide insight into low free (LF) isocyanate prepolymer chemistry. "The focus of our development work is to design prepolymers containing low free monomer content for use in adhesive and sealants formulations. In particular, this refers to overcoming the differences that the removal of residual diisocyanate monomer present to the performance of the final adhesive formulation," explains Emanuel.
Furthermore, there will be a table top exhibition at the event for existing and new customers to meet with Lanxess scientists to discuss how Lanxess's LF technology can help to provide solutions for specific requirements of their adhesive and sealants products.
Adiprene LF – prepolymers
Under the brand name Adiprene LF, Lanxess has developed low free isocyanate urethane prepolymers for use in adhesives, sealants, and one component foams. According to Lanxess, the LF technology creates prepolymers with < 0.1 wt.% free MDI (methylene diphenyl diisocyanate) and other isocyanates such as TDI (toluene diisocyanate), HDI (hexamethylene diisocyanate) or pPDI (p-phenylene diisocyanate), providing industrial hygiene standards, performance, and improved processing. Lanxess assures that these prepolymers are particularly suited to address increasingly strict regulatory requirements and provide for final products with lower hazard classifications.
According to Lanxess, its toolbox of Adiprene LF prepolymers is able to tailor the reactivity, viscosity and polyol backbone of the prepolymer to adjust it to the need of the formulators. By controlling the chemical structure, these prepolymers have a very structured morphology to offer more consistent processing.
The FEICA Conference and Expo is a leading event for the European adhesives and sealants industry, providing essential insights into the key issues affecting the industry, as well as networking opportunities for formulators, customers and raw materials suppliers to discuss the latest trends, innovations, sustainability and technological advances.
Lanxess is a specialty chemicals company with sales of EUR 7.2 billion in 2018. The company currently has about 15,400 employees in 33 countries and is represented at 60 production sites worldwide. The core business of Lanxess is the development, manufacturing and marketing of chemical intermediates, additives, specialty chemicals and plastics.
Source: Lanxess